A First-Class Sports Therapy graduate, with experience working in elite sport, with Southampton FC and Norwich City FC. With a systematic approach, focusing on functional movement, he has developed a proven approach to effectively help clients achieve their goals.
Whether you are in pain, need to relax and de-stress, have a sporting injury or simply want to improve and optimise your physical potential, Charlie is here to help!
Utilising manual therapy techniques such as soft tissue massage, joint mobilisations and mobility techniques; alongside precise exercise prescription and correct implementation of these exercises.
My philosophy is that health and fitness can and should be accessible to everyone irrespective of perceived constraints. Every client is unique and requires a personalised approach to best treat their condition and accommodate their lifestyle. To achieve this I use a systematic, functional approach to assess the client's movement patterns and limitations, allowing me to diagnose the true cause of symptoms. Thereafter providing the tools and knowledge to rehabilitate a client towards their goals and onwards to meet their full potential.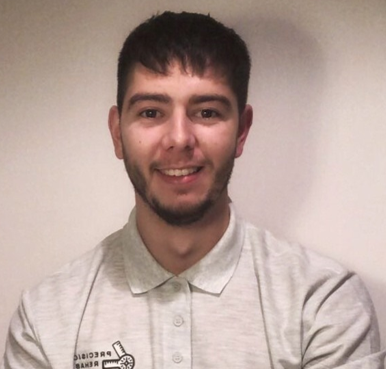 For as long as I can remember I have loved participating in all manner of sporting activity. To begin with, solely for the enjoyment and competitive nature. But as my understanding has grown, I have come to appreciate the physical and psychological advantages of exercise. Furthermore, I have always had a passion for human biology and understanding how our body adapts to the environment we expose it to. Therefore, combining my two passions, it led me into the Sports Therapy profession. As my knowledge has grown, so has my desire to help people achieve physical and mental wellness, as well as assist them to achieve their goals.
EDUCATION/PROFESSIONAL QUALIFICATIONS:
Level 3 First Aid Certified
Lubas Medical Sports Trauma Management
Lubas Medical CPR & AED Training
FA ITMMiF
First Class Sports Therapy BSc (Hons)
MAIN FOCUS OR SPECIALITY:
Assessing and rehabilitating musculoskeletal injuries
Optimising physical performance through functional movement
Prehabilitation
Sports Trauma rehabilitation
Optimising Physical Recovery
Sports and Remedial Massage
Joint Mobilisations
My professional experience began with a sports diploma whilst studying my A-levels. As my passion grew, I knew I wanted to study at a higher level and achieved a first-class Sports Therapy BSc (Hons) degree. I have then gone on to work in elite sport such as Southampton FC and Norwich FC as well as establishing a private client base.
Contact us today and let's get started
.For more information or to get started on your new health and fitness journey with Fitness Rush, call Liam on 01487 208150 or use our online contact form to get in touch about our services…