Fitness Rush was created so everyone can have the opportunity to enjoy a fit and healthy lifestyle. So, we made it simple, affordable & enjoyable for everyone to surpass their personal fitness goals. No matter whether they are a beginner or professional athlete, young or old, we'll make it happen. We have listened to our clients and dedicated the gym to them. Your clients will choose a Fitness Rush Gym because they will enjoy their training sessions without others watching and therefore concentrate on gaining their all important results.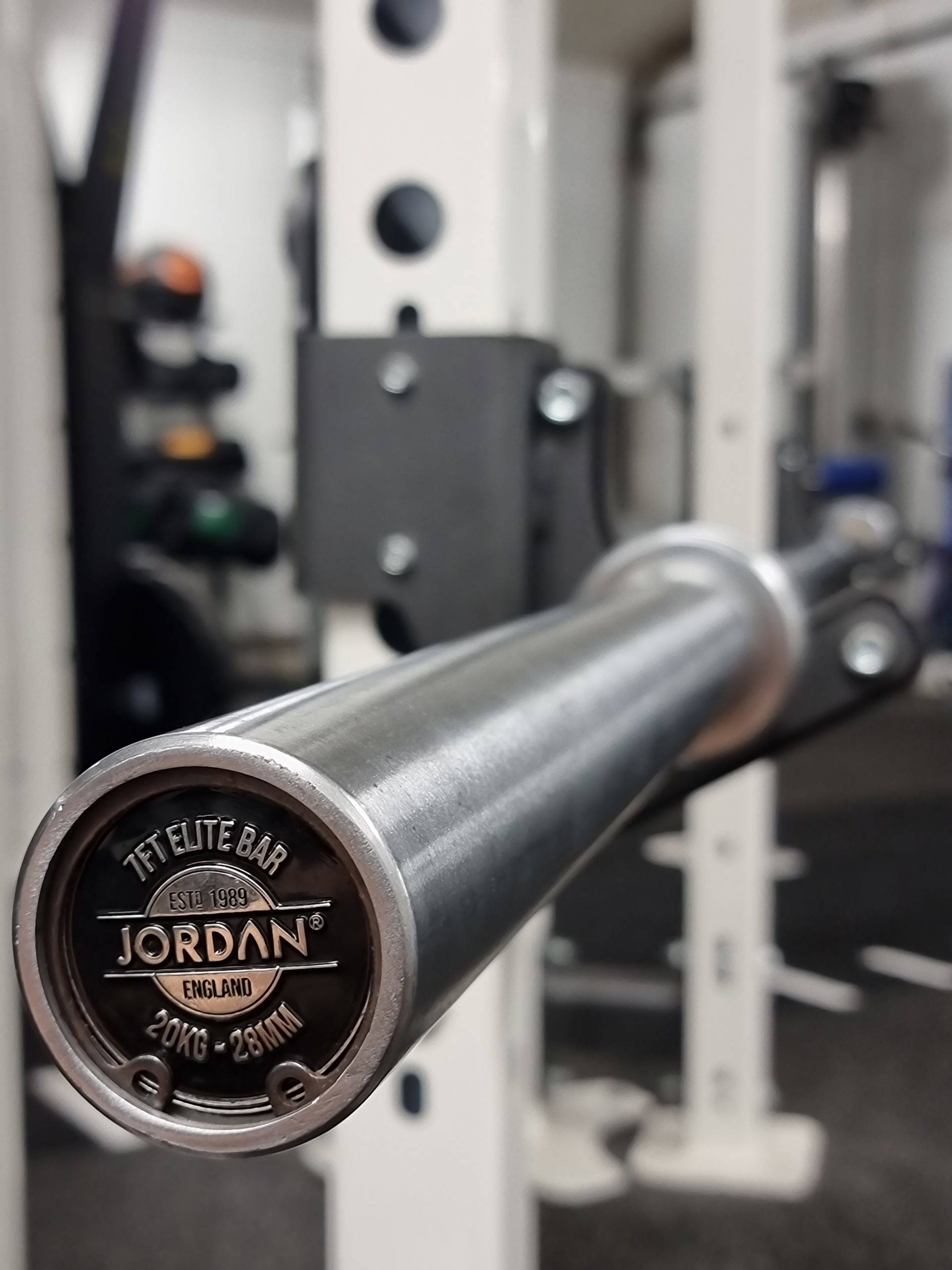 Finally, a fitness space that has been designed with your clients in mind, combining cardio, resistance and functional equipment within a comfortable and friendly training atmosphere.
Always offering low prices – our prices have been kept low and are conveniently managed online.
The highest quality facility – the gym has been designed and stocked with the highest quality of state-of-the-art equipment.
Built for your clients – with our separate cardio room, large free weights area and plenty of specialised equipment, your clients will find everything they need to gain the results they deserve.
Tailored to your clients – reach further with our tailored personal training sessions or plans.
All online access – everything can be found on our website, including tips, motivation and information, all at the touch of a button on their phone, tablet or computer.
One-to-one, couple or group personal training sessions available.
Exclusive One-to-One training with a professional trainer.
Now let's bring a Fitness Rush facility to your Town!
Delivering fitness to your community!
After years of changing individuals lives through increased fitness and lifestyle changes, we discovered that not everyone could make it to us, so we decided to bring the gym to the community. 
With this in mind, we began to develop a mobile facility designed to give our clients the gym feel at the comfort of their home or workplace.
Our fully equipped state-of- the-art customised van has been formulated over years of design work and is now ready to take to the road with the Fitness Rush seal of approval. We also battle the elements with a fully heated and air-conditioned facility, ensuring clients comfort and overall performance is of upmost importance.
The Fitness Rush team will take their knowledge and experience gained from our exclusive facility and bring their services to where the people are, not only saving them time but giving them the privacy they deserve while still being personally trained.
They feel safe in the knowledge that we have considered the post Covid world and created a clean environment away from the other individuals they may encounter in a member's gym. This is their opportunity to increase their fitness and wellbeing without having to venture out into the unknown situations we now must face.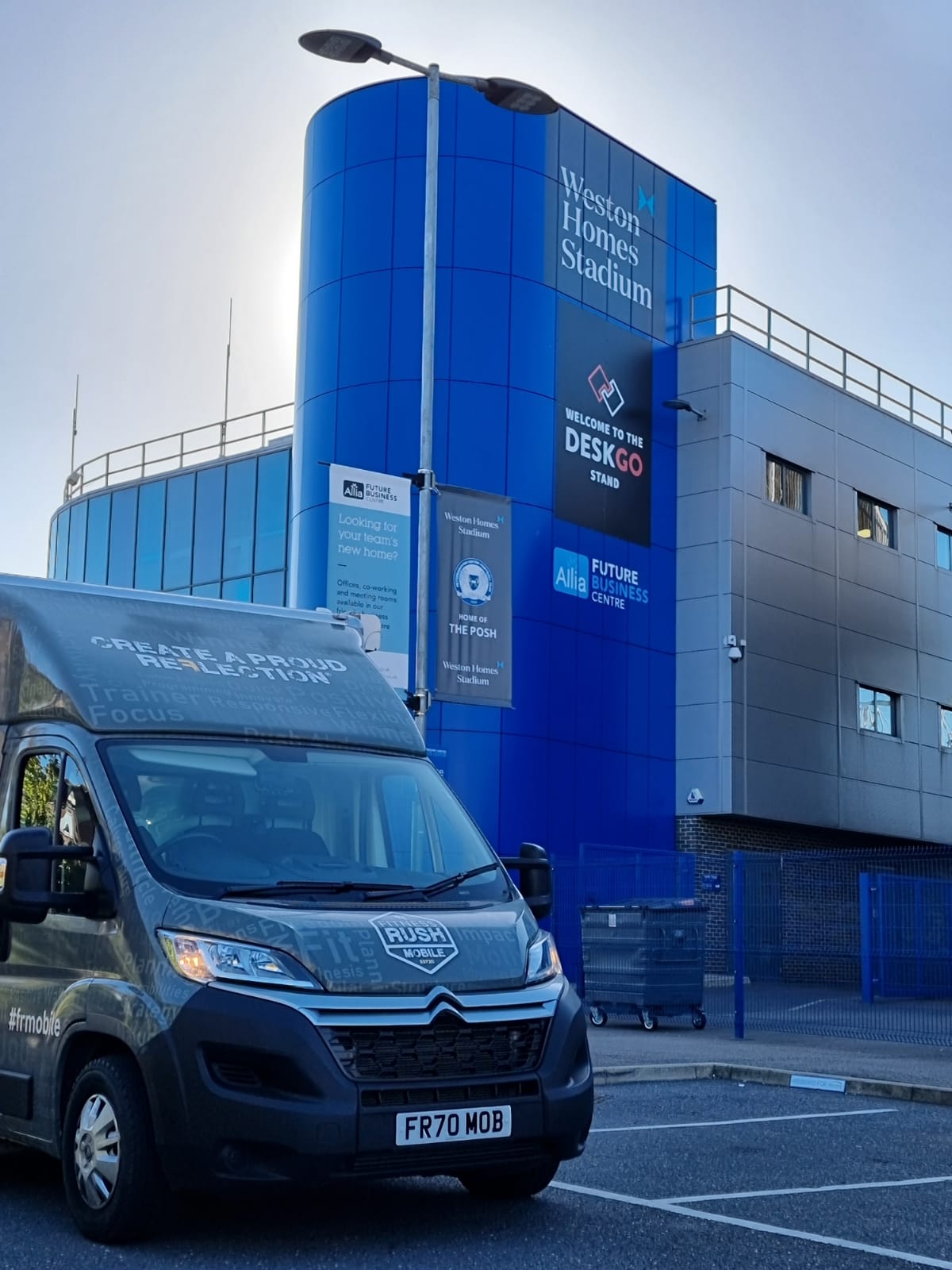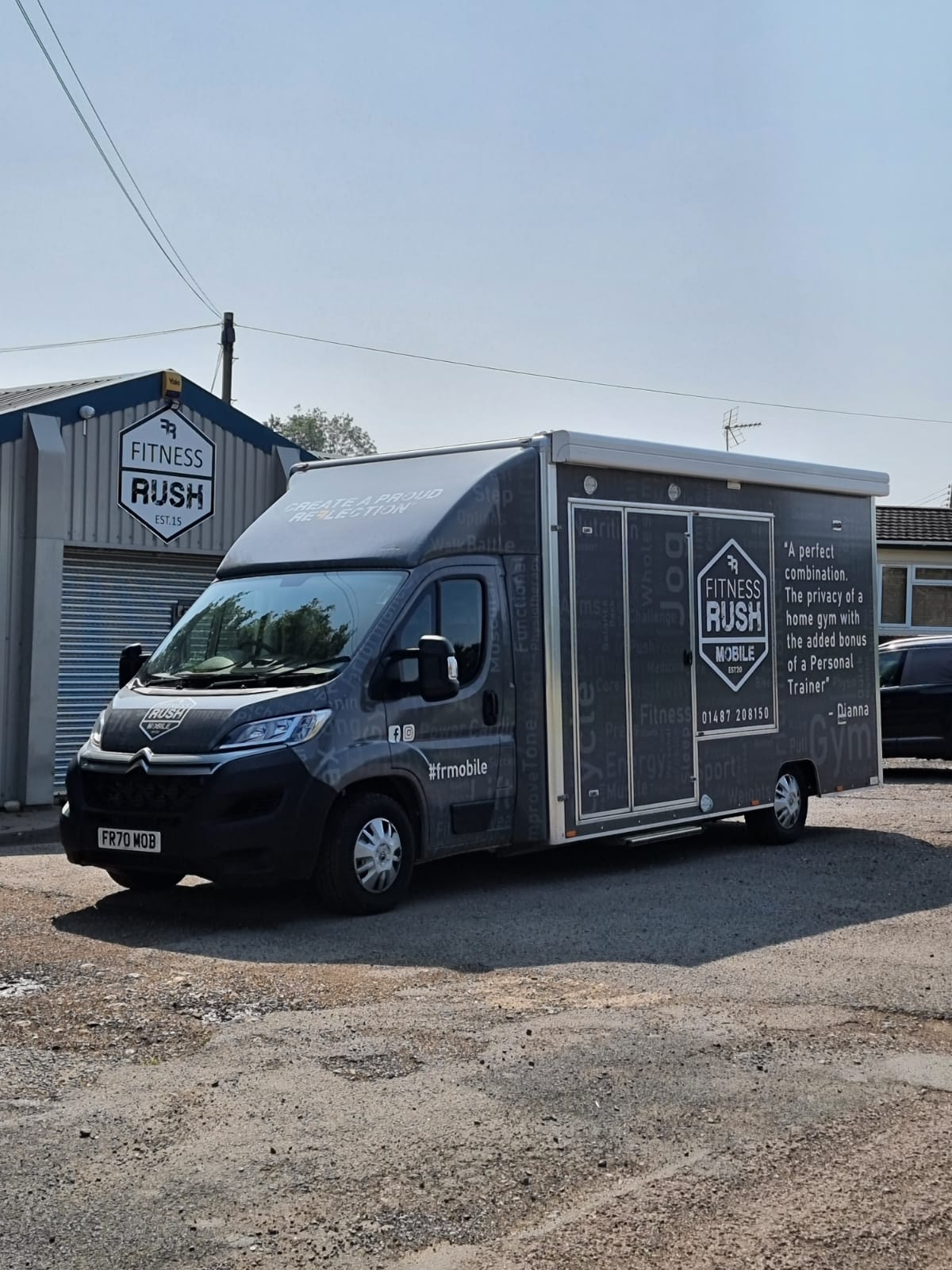 Be Part of A World's First Mobile Gym!
After years of experience in the fitness industry, the Fitness Rush team have teamed up with award winning fabricators to design the very best in what fitness and automotive innovation have to offer.
From built-in self powered cardiovascular machines to patent protected space saving strength training equipment, we have left nothing to chance in our ambition to create the world's first fully functional mobile Personal Training facility which is fully customisable depending on the clients needs and goals. 
TRAINING AND SUPPORT PROVIDED
One of the many advantages of being part of a franchise is that you will be in business for yourself, but not by yourself! We already know that our success relies on yours, and as a result we will be 100% committed to helping you with your own franchise on day one and throughout your time with us. We want this to be a very harmonious long-term relationship that goes way beyond any initial franchise term!
You will benefit from our initial training before you launch so we can help you become familiar with the Fitness Rush way of doing things, you will already know the basics anyway as we would expect you to have some knowledge and experience in the fitness industry.
Once your initial training is complete, it is then time to help you on location, and as you will be granted an exclusive area, we will look to work with you to maximise the revenue opportunities in your local area. What you learn will be highly repeatable so you will be able to master the process and keep implementing the steps on your own down the road.
And it will not just be about what we train you face to face either, you will also get a full operational manual to refer to out of hours, so you will always be able to access the answer you are looking for!
You will also be shown how to drive additional views to your very own webpage, whether its online or via social media, but we think our clear message is that it will never just stop there, we want you to have access to us as much as you possibly can!
 We will build and grow together, we are stronger together, and all of this starts by ensuring we bring in franchisees with an open mind, let us show you how we have done it and then let us help you build your own business!
THE IDEAL FITNESS RUSH GYM & MOBILE FRANCHISEE
The relationship between us (the franchisor and franchisee) is vital to the success of the Fitness Rush Franchise, so we want to make an informed decision on whether you would like to be a Fitness Rush franchisee, and we do this by ensuring that you get to know us and our business first.
Likewise, we want to get to know you and your skills. We know what we are looking for in a franchisee and we want to make sure we both make the right decision in becoming business partners. 
The process begins after you have read this prospectus with a telephone call with our franchise consultant Richard Pakey from Lime Licensing Group. Subject to mutual agreement you will be invited to a meeting where we will explain how the franchise works, and at the same time we can get to know each other better. We will go into more confidential information including earning potential and costs. We will also be looking to see if you can work well with our approach.
We encourage individuality and creativity, but in order to protect our brand all franchisees must understand the need to follow our established processes and business model. Franchisees are expected to work within our systems and deliver the same standards of customer care that we do.
As you read this, if you are a self-starter, want to own your own business, ambitious, want to receive support to help you and are open minded, then we want to hear from you today!
Contact us today and let's get started
.For more information or to get started on your new health and fitness journey with Fitness Rush, call Liam on 01487 208150 or use our online contact form to get in touch about our services…